Policy & Initiatives relevant to the NSW Indigenous Business Sector

OCHRE is the community-focused plan for Aboriginal affairs in NSW.
OCHRE commits the NSW Government to a different way of working with, and in support of, Aboriginal communities by building strong working partnerships that have at their heart respect for local Aboriginal culture, leadership and decision making.
In 2012 and 2013 some 2,700 Aboriginal people in NSW stated that Aboriginal language and cultures, education and employment and accountability are important priorities for Aboriginal communities. The NSW Government responded with OCHRE. OCHRE supports:
Connected Communities – where schools work in partnership with Aboriginal leaders in the local community to improve education outcomes for young Aboriginal people
Opportunity Hubs – which provide young Aboriginal people with clear pathways and incentives to stay at school and transition into employment, training or further education
Industry-Based Agreements – partnerships with peak industry bodies to support Aboriginal employment and enterprise
Language and Culture Nests – to revitalise and maintain languages as an integral part of culture and identity
Local Decision Making – where Aboriginal communities are given a progressively bigger say in what services are delivered in their communities, and how they are delivered
An Aboriginal Economic Prosperity Framework – that drives the long-term and sustainable economic prosperity of Aboriginal people and their communities across NSW
A Deputy Ombudsman (Aboriginal Programs) – to provide independent oversight over Aboriginal programs
To access a copy of OCHRE, click here
To access a copy of the OCHRE Executive Summary, click here
To access the NSW Premier's priorities for NSW, click here
To access a copy of the Taskforce final report, click here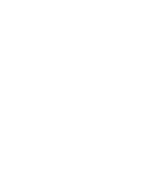 NSW Government and NSW Indigenous Chamber of Commerce Memorandum of Understanding  (NSW Government & NSWICC MOU)
In 2014 the NSW Government signed a formal MOU with the NSW Indigenous Chamber of Commerce (NSWICC) acknowledging the Chambers important role as an advocate and adviser for Aboriginal business but also for the organisations strength as a capacity builder and enabler to economic development. This new relationship provided a platform to support the establishment and Growth of Aboriginal Businesses and Jobs in NSW.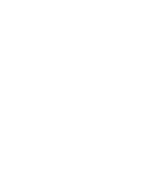 NSW Procurement Board Direction – Procurement requirements when purchasing goods and services valued up to $150,000 (including GST) from a recognised Aboriginal business.
Enables NSW Government Departments / Agencies to apply an Exemption from competitive tendering to support the engagement and subsequent growth of Aboriginal businesses.
Under this initiative, A NSW agency may purchase goods and services valued up to $150,000 from a recognised Aboriginal business, provided the supplier's rates for the goods or services are reasonable and consistent with normal market rates and the agency obtains at least one written quotation. Goods and services available through whole-of-government procurement arrangements are included in this Board Direction.
Review of this policy is currently taking place to improve the initiatives impact. Among other improvements, the NSWICC has advocated the need to better educate the initiative to Agencies and Aboriginal Businesses. There is also a recommendation that the initiative be increased to purchasing up to $ 250,000.
For a Copy of the Directive Please Visit
http://arp.nsw.gov.au/pbd-2013-04-scope-government-agencies-support-aboriginal-businesses
For More Information on NSW Government Policy to Support Supplier Diversity Visit
https://www.procurepoint.nsw.gov.au/before-you-buy/supplier-diversity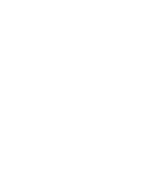 The Aboriginal Procurement in Construction Policy (APIC)
APIC supports greater participation by Aboriginal people on NSW Government Construction Projects.  APIC sets minimum targets from 1.5% of eligible project spend.  Under APIC Contractors have scope to determine how to meet this target, through direct spend on the project (such as employment, procurement from Aboriginal businesses etc.) or on services and support from Aboriginal Organisations and Service Providers approved by the NSW Government Procurement Board, for example the NSW Indigenous Chamber of Commerce.
For more information on APIC please visit here
For information on NSWICC partner services available to support APIC visit here
For a copy of the APIC Policy visit here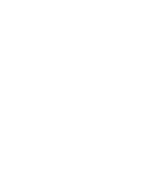 NSW Aboriginal Business Portal
In 2015, the NSW Indigenous Chamber of Commerce and NSW Government launched the
NSW Aboriginal Business Portal to make it easier for Government to locate Aboriginal Businesses and to provide Aboriginal Businesses with increased exposure to government and private sector buyers.
The Portal is directly linked to the NSW Governments Buying Platform Procure Point.
To access the Portal click here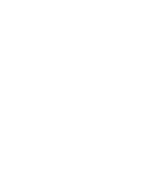 Industry Based Agreements (IBA's) in NSW
The NSW Government also introduced Industry Based Agreements between the NSW Government and Key Industry Bodies to support job and contracting opportunities across NSW. To date, NSW Government has signed IBA's with the following Peak Bodies and Partners:
NSW Indigenous Chamber of Commerce (NSWICC)
NSW Minerals Council
Master Builders Association NSW
NSW Civil Contractors Federation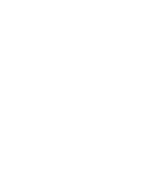 NSW Government and NSW Indigenous Chamber of Commerce Industry Based Agreement (NSW Gov NSWICC IBA)
The NSW Government & NSW Indigenous Chamber of Commerce IBA supports Greater Collaboration and outcomes in relation to Aboriginal Business Growth and Policy Implementation.

The NSW Indigenous Chamber of Commerce (NSWICC) 2020 Road Map – An Economic and Social Impact Strategy.
The Strategy focuses on establishing and progressing key relationships and initiatives to accelerate Aboriginal Business Growth and Jobs in NSW. Key Initiatives include:
NSWICC Aboriginal Business Acceleration Program which aims to get Aboriginal Businesses Procurement Ready.
Hunter and Sydney (Redfern) Business Hubs and Incubators
NSWICC Partnership Program
NSWICC Associate Membership Program
NSWICC Economic Development Fund
FACCI Vending NSW
THE NSW INDIGENOUS CHAMBER OF COMMERCE (NSWICC) ACKNOWLEDGES THE TRADITIONAL PEOPLE OF THE LANDS WE VISIT AND RECOGNISE
THEIR CONTINUING CONNECTION TO THE LAND AND WATER, TO THE DREAMING AND TO ALL LIVING THINGS.
WE PAY OUR RESPECTS TO ANCESTORS, AND THE ELDERS, PAST, PRESENT, AND FUTURE, WHOSE STRENGTH AND GUIDANCE CONTINUALLY NURTURE US.
WE PAY TRIBUTE TO ABORIGINAL AND TORRES STRAIT ISLANDER LEADERSHIP WITHIN OUR COMMUNITIES, WITHIN BUSINESS, AND AMOUNGST OUR YOUTH.